Американский журнал DRUM! назвал лауреатов премии Drummies — лучших ударников года. Список победителей был по традиции составлен на основе результатов голосования читателей издания.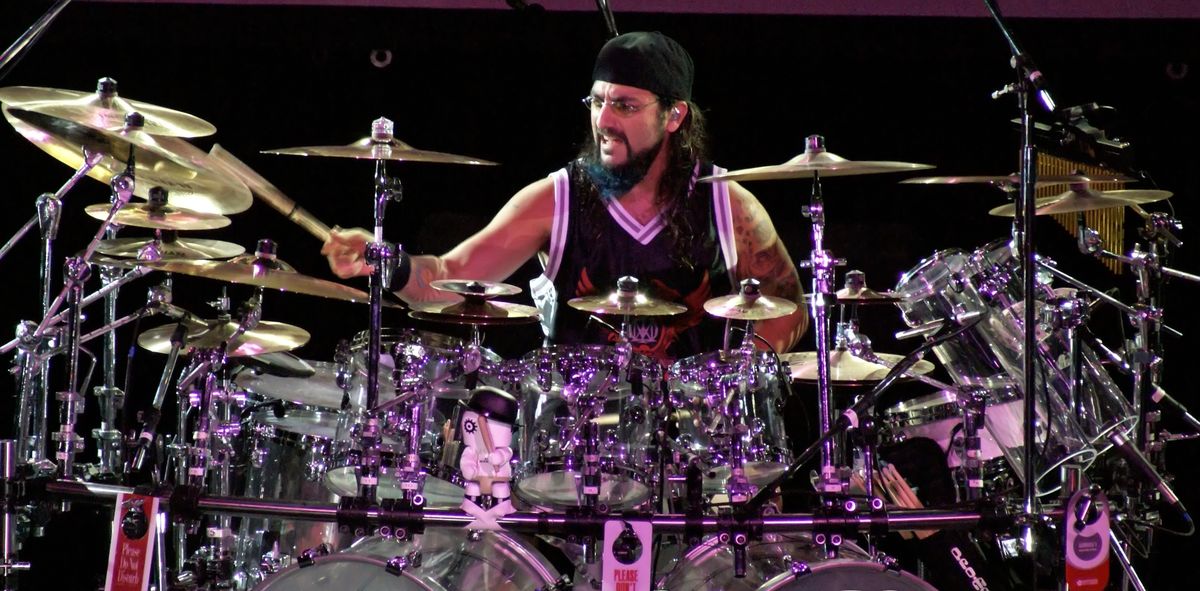 Лучшим ударником был признан Майк Портной. Музыкант являлся одним из ключевых участников группы Dream Theater, однако в начале сентября 2010 года разместил на собственном сайте сообщение о том, что уходит из проекта. В феврале 2011 года Майк объявил о создании нового коллектива под названием Adrenaline Mob.
Портной также был признан лауреатом в номинации «Лучший металлический ударник». Музыкант претендовал на награду и в категории «Лучший ударник в прогрессив-роке», но эту премию присудили Гэвину Харрисону из Porcupine Tree.
Лучшим концертным ударником сочли Нила Пирта из группы Rush. Лучшим панк-барабанщиком признали участника Green Day Тре Кула. Полный список номинантов и лауреатов можно посмотреть здесь.
Drummer Of The Year
Mike Portnoy
Benny Greb
Jason Bittner
Gavin Harrison
Joey Jordison
Rising Star
Arin Ilejay
Hannah Ford
Eric Hernandez
Joe Rickard
Jen Ledger
Progressive Drummer
Gavin Harrison
Mike Portnoy
Danny Carey
Mike Mangini
Blake Richardson
Metal Drummer
Mike Portnoy
Joey Jordison
Chris Adler
Tomas Haake
Derek Roddy
Jam Band Drummer
Kris Myers
Stanton Moore
Todd Nance
Butch Trucks
Jon Fishman
Mainstream Pop Drummer
Travis Barker
Dominic Howard
Daniel Adair
Rian Dawson
Taylor Hawkins
Funk Drummer
Stanton Moore
David Garibaldi
Derrick McKenzie
Dennis Chambers
Chris Coleman
Urban/Hip-Hop Drummer
Tony Royster Jr.
Travis Barker
Aaron Spears
Eric Greene
Cora Coleman-Dunham
R&B Drummer
Steve Jordan
Aaron Spears
Daniel Glass
Derrick Sorrell
John Blackwell
Blues Drummer
Bernard Purdie
Patrick Carney
Clyde Stubblefield
Chris Layton
June Core
Jazz Drummer
Steve Smith
Jeff Hamilton
Dennis Chambers
Antonio Sanchez
Will Kennedy
Alternative Drummer
Dominic Howard
Taylor Hawkins
Shannon Leto
Mike Cosgrove
Philip Selway
Punk Drummer
Tré Cool
Jonathan Diener
Brandon Barnes
Brooks Wackerman
Pat Thetic
Gospel/Worship Drummer
Aaron Spears
Chris Coleman
Gerald Heyward
John Lawson
Thomas Pridgen
Country Drummer
Rich Redmond
Jim Riley
Chris Fryar
Boone Daughdrill
Lester Estelle Jr.
Clinician
Benny Greb
Jason Bittner
Thomas Lang
Rich Redmond
Mike Johnston
Studio Drummer
Steve Jordan
Gavin Harrison
Rich Redmond
Steve Gadd
J.R. Robinson
Live Performer
Neil Peart
Jason Bittner
Travis Barker
Morgan Rose
Joey Jordison